Description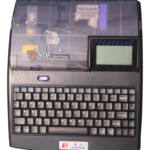 Cable marking printer Supvan TP-80E (China) for printing labels on PVC pipe, heat shrink tubing and adhesive tape. • Average model performance – print up to 200 m per shift. • Printing on economical PVC and heat-shrinkable tubes in large reels. • Cartridges with consumables for quick insertion or replacement. • Works from a computer and offline. Internal storage for storing text and settings. • Two cutting modes: full and half
Products
Technical data
Features
Printer Supvan and accesories
SKU
Summary
Price
Buy
price_hsort
Tp-80E

Cable ID printer TP80E

€

970.00

w/o VAT

810
Tp-12E

Cutter set, for Supvan TP80E

€

13.50

w/o VAT

13.50
A07G0028A

Thermal printer head, for Supvan TP80E

€

105.00

w/o VAT

105.00
Tp-CS

Cleaning unit for Tube Adjuster, for Supvan TP80

€

6.70

w/o VAT

6.70
MS-TH-26B

Reel pad

€

24.00

w/o VAT

24
Tape Cassettes
SKU
Summary
Price
Buy
price_hsort
Tp-l12ES

Label cassette tape (Sliver), 12mm*16m, for Supvan

€

17.10

w/o VAT

17.10
Tp-l06ES

Label cassette tape (Sliver), 6mm*16m, for Supvan

€

17.10

w/o VAT

17.10
Tp-l09ES

Label cassette tape (Sliver), 9mm*16m, for Supvan

€

17.10

w/o VAT

17.10
Tp-l12EW

Label cassette tape (White), 12mm*16m, for Supvan

€

17.10

w/o VAT

17.10
Tp-l06EW

Label cassette tape (White), 6mm*16m, for Supvan

€

17.10

w/o VAT

17.10
Tp-l09EW

Label cassette tape (White), 9mm*16m, for Supvan

€

17.10

w/o VAT

17.10
Tp-l12EY

Label cassette tape (Yellow), 12mm*16m, for Supvan

€

17.10

w/o VAT

17.10
Tp-l09EY

Label cassette tape (Yellow), 9mm*16m, for Supvan

€

17.10

w/o VAT

17.10
Ribbons
SKU
Summary
Price
Buy
price_hsort
Tp-R100EB

Ribbon cassette (Black), 100m, for Supvan

€

17.30

w/o VAT

17.30
Tp-R80ER

Ribbon cassette (Red), 80m, for Supvan

€

17.30

w/o VAT

17.30
Tp-R80EW

Ribbon cassette (White), 80m, for Supvan

€

17.30

w/o VAT

17.30
| | |
| --- | --- |
| PVC Tubes, Economical (IB) IB – economical serial colored PVC tubes, round section, for the production of labeled punches. Elastic, uniformly smooth wall of the tube provides high-quality printing and cutting of markers at high speed. Suitable for most cable printer models. Operating temperature -40 … + 100 ° С | |
SKU
Summary
Price
Buy
price_hsort
LM90200

LM-TU332N2 PVC tube D3,2mm MAX, UL, white, 100m/roll

€

24.30

w/o VAT

24.30
LM90201

LM-TU336N2 PVC tube D3,6mm MAX, UL, white, 100m/roll

€

24.30

w/o VAT

24.30
LM90202

LM-TU342N2 PVC tube D4,2mm MAX, UL, white, 80m/roll

€

25.80

w/o VAT

25.80
LM90203

LM-TU352N2 PVC tube D5,2mm MAX, UL, white, 80m/roll

€

25.80

w/o VAT

25.80
LM90080

LM-TU432L PVC tube D3,2mm MAX, white, 200m/roll

€

34.00

w/o VAT

34
LM90081

LM-TU436L PVC tube D3,6mm MAX, white, 200m/roll

€

34.00

w/o VAT

34
LM90082

LM-TU442L PVC tube D4,2mm MAX, white, 200m/roll

€

37.20

w/o VAT

37.2
LM90083

LM-TU452L PVC tube D5,2mm MAX, white, 135m/roll

€

37.20

w/o VAT

37.2
LM90084

LM-TU464L PVC tube D6,4mm MAX, white, 100m/roll

€

39.70

w/o VAT

39.7
LM90085

LM-TU480L PVC tube D8,0mm MAX, white, 70m/roll

€

40.80

w/o VAT

40.8
IB/MS2020

PVC tube 2,0mm, WHITE, 200m/roll

€

20.40

w/o VAT

20.40
IB/MS2020Y

PVC tube 2,0mm, YELLOW, 200m/roll

€

20.40

w/o VAT

20.40
IB/MS2520

PVC tube 2,5mm, WHITE, 200m/roll

€

21.30

w/o VAT

21.30
IB/MS2520Y

PVC tube 2,5mm, YELLOW, 200m/roll

€

21.30

w/o VAT

21.30
IB/MS3020

PVC tube 3,0mm, WHITE, 200m/roll

€

24.50

w/o VAT

24.50
IB/MS3020Y

PVC tube 3,0mm, YELLOW, 200m/roll

€

24.50

w/o VAT

24.50
IB/MS3220

PVC tube 3,2mm, WHITE, 200m/roll

€

25.55

w/o VAT

25.55
IB/MS3220Y

PVC tube 3,2mm, YELLOW, 200m/roll

€

25.55

w/o VAT

25.55
IB/MS3520

PVC tube 3,5mm, WHITE, 200m/roll

€

27.70

w/o VAT

27.70
IB/MS3520Y

PVC tube 3,5mm, YELLOW, 200m/roll

€

37.70

w/o VAT

37.70
IB/MS3620

PVC tube 3,6mm, WHITE, 200m/roll

€

28.30

w/o VAT

28.30
IB/MS3620Y

PVC tube 3,6mm, YELLOW, 200m/roll

€

28.20

w/o VAT

28.20
IB/MS4020

PVC tube 4,0mm, WHITE, 200m/roll

€

29.80

w/o VAT

29.80
IB/MS4020Y

PVC tube 4,0mm, YELLOW, 200m/roll

€

29.80

w/o VAT

29.80
IB/MS4520

PVC tube 4,5mm, WHITE, 200m/roll

€

31.90

w/o VAT

31.90
IB/MS4520Y

PVC tube 4,5mm, YELLOW, 200m/roll

€

31.90

w/o VAT

31.90
IB/MS5020

PVC tube 5,0mm, WHITE, 200m/roll

€

34.10

w/o VAT

34.10
IB/MS5020Y

PVC tube 5,0mm, YELLOW, 200m/roll

€

34.10

w/o VAT

34.10
IB/MS5520

PVC tube 5,5mm, WHITE, 200m/roll

€

38.30

w/o VAT

38.30
IB/MS5520Y

PVC tube 5,5mm, YELLOW, 200m/roll

€

38.30

w/o VAT

38.30
IB/MS6020

PVC tube 6,0mm, WHITE, 200m/roll

€

40.50

w/o VAT

40.50
IB/MS6020Y

PVC tube 6,0mm, YELLOW, 200m/roll

€

40.50

w/o VAT

40.50
| | |
| --- | --- |
| PVC Profiles (PO / POZ) Profile with an oval cross-section for printing marking kembrikov: • PO – flammability resistance PVC, self-extinguishing UL94-VO @ 3.0. Operating temperature -40 … + 60 ° С. • POZ – ZEREX material without halogens, self-extinguishing UL94-VO @ 4.0. Operating temperature -40 … + 90 ° С. Suitable for all models of cable printers. The Promark T-1000C printer is programmed to program these series. | |
SKU
Summary
Price
Buy
att:pa_kabelio-skersmuo_hfilter
att:pa_skerspjuvis_hfilter
price_hsort
РОZ01000KN9

Profile 1.3-1.8mm, 0.25mm², Halogene free zerex, white, 250m

€

597.00

w/o VAT

1.3-1.8mm

0.25mm²

597
РОZ01000DN4

Profile 1.3-1.8mm, 0.25mm², Halogene free zerex, yellow, 60m

w/o VAT

w/o VAT

1.3-1.8mm

0.25mm²

РО-01000BN9

Profile 1.3-1.8mm, 0.25mm², PVC flammability resistance, wite, 250m

€

247.00

w/o VAT

1.3-1.8mm

0.25mm²

247
РО-01000DN9

Profile 1.3-1.8mm, 0.25mm², PVC flammability resistance, wite, 50m

€

69.00

w/o VAT

1.3-1.8mm

0.25mm²

69
РО-01000BN4

Profile 1.3-1.8mm, 0.25mm², PVC flammability resistance, yellow, 250m

€

247.00

w/o VAT

1.3-1.8mm

0.25mm²

247
РО-01000DN4

Profile 1.3-1.8mm, 0.25mm², PVC flammability resistance, yellow, 50m

€

69.00

w/o VAT

1.3-1.8mm

0.25mm²

69
РОZ02000KN9

Profile 1.7-2.2mm, 0.5mm², Halogene free zerex, white, 250m

€

597.00

w/o VAT

1.7-2.2mm

0.5mm²

597
РОZ02000DN4

Profile 1.7-2.2mm, 0.5mm², Halogene free zerex, yellow, 60m

w/o VAT

w/o VAT

1.7-2.2mm

0.5mm²

РО-02000BN9

Profile 1.7-2.2mm, 0.5mm², PVC flammability resistance, White, 250m

€

247.00

w/o VAT

1.7-2.2mm

0.5mm²

247
РО-02000DN9

Profile 1.7-2.2mm, 0.5mm², PVC flammability resistance, white, 50m

€

69.00

w/o VAT

1.7-2.2mm

0.5mm²

69
РО-02000DN4

Profile 1.7-2.2mm, 0.5mm², PVC flammability resistance, yellow, 50m

€

69.00

w/o VAT

1.7-2.2mm

0.5mm²

69
РОZ03000KN9

Profile 2.0-2.5mm, 0.75mm², Halogene free zerex, white, 250m

€

597.00

w/o VAT

2.0-2.5mm

0.75mm²

597
РОZ03000DN4

Profile 2.0-2.5mm, 0.75mm², Halogene free zerex, yellow, 50m

w/o VAT

w/o VAT

2.0-2.5mm

0.75mm²

РО-03000BN9

Profile 2.0-2.5mm, 0.75mm², PVC flammability resistance, White, 250m

€

247.00

w/o VAT

2.0-2.5mm

0.75mm²

247
РО-03000DN9

Profile 2.0-2.5mm, 0.75mm², PVC flammability resistance, white, 50m

€

69.00

w/o VAT

2.0-2.5mm

0.75mm²

69
РО-03000BN4

Profile 2.0-2.5mm, 0.75mm², PVC flammability resistance, yellow, 250m

€

247.00

w/o VAT

2.0-2.5mm

0.75mm²

247
РО-03000DN4

Profile 2.0-2.5mm, 0.75mm², PVC flammability resistance, yellow, 50m

€

69.00

w/o VAT

2.0-2.5mm

0.75mm²

69
РОZ04000KN9

Profile 2.2-2.8mm, 1.0mm², Halogene free zerex, white, 200m

€

538.00

w/o VAT

2.2-2.8mm

1.0mm²

538
РОZ04000DN4

Profile 2.2-2.8mm, 1.0mm², Halogene free zerex, yellow, 50m

w/o VAT

w/o VAT

2.2-2.8mm

1.0mm²

РО-04000DN9

Profile 2.2-2.8mm, 1.0mm², PVC flammability resistance, white, 50m

€

81.00

w/o VAT

2.2-2.8mm

1.0mm²

81
РО-04000BN9

Profile 2.2-2.8mm, 1.0mm², PVC flammability resistance, wite, 200m

€

232.00

w/o VAT

2.2-2.8mm

1.0mm²

232
РО-04000BN4

Profile 2.2-2.8mm, 1.0mm², PVC flammability resistance, yellow, 200m

€

232.00

w/o VAT

2.2-2.8mm

1.0mm²

232
РО-04000DN4

Profile 2.2-2.8mm, 1.0mm², PVC flammability resistance, yellow, 50m

€

81.00

w/o VAT

2.2-2.8mm

1.0mm²

81
РОZ05000KN9

Profile 2.7-3.5mm, 1.5mm², Halogene free zerex, white, 200m

€

675.00

w/o VAT

2.7-3.5mm

1.5mm²

675
РОZ05000DN4

Profile 2.7-3.5mm, 1.5mm², Halogene free zerex, yellow, 40m

w/o VAT

w/o VAT

2.7-3.5mm

1.5mm²

РО-05000DN9

Profile 2.7-3.5mm, 1.5mm², PVC flammability resistance, white, 40m

€

82.00

w/o VAT

2.7-3.5mm

1.5mm²

82
РО-05000BN9

Profile 2.7-3.5mm, 1.5mm², PVC flammability resistance, wite, 200m

€

294.00

w/o VAT

2.7-3.5mm

1.5mm²

294
РО-05000BN4

Profile 2.7-3.5mm, 1.5mm², PVC flammability resistance, yellow, 200m

€

294.00

w/o VAT

2.7-3.5mm

1.5mm²

294
РО-05000DN4

Profile 2.7-3.5mm, 1.5mm², PVC flammability resistance, yellow, 40m

€

82.00

w/o VAT

2.7-3.5mm

1.5mm²

82
РОZ06000KN9

Profile 3.2-4.0mm, 2.5mm², Halogene free zerex, white, 200m

€

840.00

w/o VAT

3.2-4.0mm

2.5mm²

840
РОZ06000DN4

Profile 3.2-4.0mm, 2.5mm², Halogene free zerex, yellow, 40m

w/o VAT

w/o VAT

3.2-4.0mm

2.5mm²

РО-06000DN9

Profile 3.2-4.0mm, 2.5mm², PVC flammability resistance, white, 40m

€

101.00

w/o VAT

3.2-4.0mm

2.5mm²

101
РО-06000BN9

Profile 3.2-4.0mm, 2.5mm², PVC flammability resistance, wite, 200m

€

362.00

w/o VAT

3.2-4.0mm

2.5mm²

362
РО-06000BN4

Profile 3.2-4.0mm, 2.5mm², PVC flammability resistance, yellow, 200m

€

362.00

w/o VAT

3.2-4.0mm

2.5mm²

362
РО-06000DN4

Profile 3.2-4.0mm, 2.5mm², PVC flammability resistance, yellow, 40m

€

101.00

w/o VAT

3.2-4.0mm

2.5mm²

101
РОZ07000KN9

Profile 3.8-4.7mm, 4.0mm², Halogene free zerex, white, 100m

€

563.00

w/o VAT

3.8-4.7mm

4.0mm²

563
РОZ07000DN4

Profile 3.8-4.7mm, 4.0mm², Halogene free zerex, yellow, 30m

w/o VAT

w/o VAT

3.8-4.7mm

4.0mm²

РО-07000DN9

Profile 3.8-4.7mm, 4.0mm², PVC flammability resistance, white, 30m

€

84.00

w/o VAT

3.8-4.7mm

4.0mm²

84
РО-07000BN9

Profile 3.8-4.7mm, 4.0mm², PVC flammability resistance, wite, 100m

€

240.00

w/o VAT

3.8-4.7mm

4.0mm²

240
РО-07000BN4

Profile 3.8-4.7mm, 4.0mm², PVC flammability resistance, yellow, 100m

€

240.00

w/o VAT

3.8-4.7mm

4.0mm²

240
РО-07000DN4

Profile 3.8-4.7mm, 4.0mm², PVC flammability resistance, yellow, 30m

€

84.00

w/o VAT

3.8-4.7mm

4.0mm²

84
РОZ08000KN9

Profile 4.6-5.5mm, 6.0mm², Halogene free zerex, white, 100m

€

604.00

w/o VAT

4.6-5.5mm

6.0mm²

604
РОZ08000DN4

Profile 4.6-5.5mm, 6.0mm², Halogene free zerex, yellow, 30m

w/o VAT

w/o VAT

4.6-5.5mm

6.0mm²

РО-08000DN9

Profile 4.6-5.5mm, 6.0mm², PVC flammability resistance, white, 30m

€

89.00

w/o VAT

4.6-5.5mm

6.0mm²

89
РО-08000BN9

Profile 4.6-5.5mm, 6.0mm², PVC flammability resistance, wite, 100m

€

260.00

w/o VAT

4.6-5.5mm

6.0mm²

260
РО-08000BN4

Profile 4.6-5.5mm, 6.0mm², PVC flammability resistance, yellow, 100m

€

260.00

w/o VAT

4.6-5.5mm

6.0mm²

260
РО-08000DN4

Profile 4.6-5.5mm, 6.0mm², PVC flammability resistance, yellow, 30m

€

89.00

w/o VAT

4.6-5.5mm

6.0mm²

89
MZ-MO-01

TML-PO-01, Profile oval D1.3-2.2mm, 0.25-0.5mm², PVC flammability resistance, white, 100m

€

80.00

w/o VAT

1.3-1.8mm

,

1.7-2.2mm

0.25mm²

,

0.5mm²

80
MZ-MO-02

TML-PO-02, Profile oval D 2.0-2.8mm, 0.75-1.0mm², PVC flammability resistance, white, 100m

€

95.00

w/o VAT

2.0-2.5mm

,

2.2-2.8mm

0.75mm²

,

1.0mm²

95
MZ-MO-01Y

TML-PO-01, Profile oval D1.3-2.2mm, 0.25-0.5mm², PVC flammability resistance, yellow, 100m

€

80.00

w/o VAT

1.3-1.8mm

,

1.7-2.2mm

0.25mm²

,

0.5mm²

80
MZ-MO-02Y

TML-PO-02, Profile oval D 2.0-2.8mm, 0.75-1.0mm², PVC flammability resistance, yellow, 100m

€

95.00

w/o VAT

2.0-2.5mm

,

2.2-2.8mm

0.75mm²

,

1.0mm²

95
MZ-MO-03

TML-PO-03, Profile oval D2.7-4.0mm, 1.5-2.5mm², PVC flammability resistance, white, 100m

€

105.00

w/o VAT

2.7-3.5mm

,

3.2-4.0mm

1.5mm²

,

2.5mm²

105
MZ-MO-03Y

TML-PO-03, Profile oval D2.7-4.0mm, 1.5-2.5mm², PVC flammability resistance, yellow, 100m

€

105.00

w/o VAT

2.7-3.5mm

,

3.2-4.0mm

1.5mm²

,

2.5mm²

105
РО-02000BN4

Профиль, 1,7-2,2мм, сечение 0,50мм², ПВХ самогасящийся, желтый, 250м/упак.

€

247.00

w/o VAT

1.7-2.2mm

0.5mm²

247
| | |
| --- | --- |
| Heat Shrink Tubing (MT, NG, BG) Heat shrink tube for printing markers on cable printers: • MT – economical. The shrinkage factor is 2:1. Operating temperatures from -30 ° C to + 105 ° C. • NG – self-extinguishing. The shrinkage factor is 3:1. Operating temperatures range from -55 ° C to + 135 ° C. • BG – fire-resistant, halogen-free, with low smoke emission. The shrinkage factor is 2:1. Operating temperatures from -55 ° C to + 105 ° C. Corresponds to railway standards, standards of the military and aerospace industry. | |
SKU
Summary
Price
Buy
att:pa_skersmuo_hfilter
att:pa_spalva_hfilter
price_hsort
TM-MT-2K64WH

NA201 1/4 Heat shrink tube, 6.4mm, shrink ratio 2:1, white, 200m/roll

€

66.50

w/o VAT

6.4mm

white

66.5
TM-MT-2K64YL

NA201 1/4 Heat shrink tube, 6.4mm, shrink ratio 2:1, yellow, 200m/roll

€

66.50

w/o VAT

6.4mm

yellow

66.5
TM-MT-2K32WH

NA201 1/8 Heat shrink tube, 3.2mm, shrink ratio 2:1, white, 200m/roll

€

39.00

w/o VAT

3.2mm

white

39
TM-MT-2K32YL

NA201 1/8 Heat shrink tube, 3.2mm, shrink ratio 2:1, yellow, 200m/roll

€

39.00

w/o VAT

3.2mm

yellow

39
TM-MT-2K48WH

NA201 3/16 Heat shrink tube, 4.8mm, shrink ratio 2:1, white, 200m/roll

€

42.00

w/o VAT

4.8mm

white

42
TM-MT-2K48YL

NA201 3/16 Heat shrink tube, 4.8mm, shrink ratio 2:1, yellow, 200m/roll

€

42.00

w/o VAT

4.8mm

yellow

42
TM-MT-2K24WH

NA201 3/32 Heat shrink tube, 2.4mm, shrink ratio 2:1, white, 200m reel

€

28.50

w/o VAT

2.4mm

white

28.5
TM-MT-2K24YL

NA201 3/32 Heat shrink tube, 2.4mm, shrink ratio 2:1, yellow, 200m/roll

€

28.50

w/o VAT

2.4mm

yellow

28.5
TM-NG-3K64WH

NF301P 1/4 Heat shrink tube, 6.4mm, flammability resistance, shrink ratio 3:1, white, 300m/roll

€

161.00

w/o VAT

6.4mm

white

161
TM-NG-3K64YL

NF301P 1/4 Heat shrink tube, 6.4mm, flammability resistance, shrink ratio 3:1, yellow, 300m/roll

€

161.00

w/o VAT

6.4mm

yellow

161
TM-NG-3K32WH

NF301P 1/8 Heat shrink tube, 3.2mm, flammability resistance, shrink ratio 3:1, white, 300m/roll

€

110.00

w/o VAT

3.2mm

white

110
TM-NG-3K32YL

NF301P 1/8 Heat shrink tube, 3.2mm, flammability resistance, shrink ratio 3:1, yellow, 300m/roll

€

110.00

w/o VAT

3.2mm

yellow

110
TM-NG-3K48WH

NF301P 3/16 Heat shrink tube, 4.8mm, flammability resistance, shrink ratio 3:1, white, 300m/roll

€

143.00

w/o VAT

4.8mm

white

143
TM-NG-3K48YL

NF301P 3/16 Heat shrink tube, 4.8mm, flammability resistance, shrink ratio 3:1, yellow, 300m/roll

€

143.00

w/o VAT

4.8mm

yellow

143
TM-NG-3K24WH

NF301P 3/32 Heat shrink tube, 2.4mm, flammability resistance, shrink ratio 3:1, white, 300m/roll

€

108.00

w/o VAT

2.4mm

white

108
TM-NG-3K24YL

NF301P 3/32 Heat shrink tube, 2.4mm, flammability resistance, shrink ratio 3:1, yellow, 300m/roll

€

108.00

w/o VAT

2.4mm

yellow

108
TM-BG-2K64WH

NZH201B 1/4 Heat shrink tube, 6.4mm, zero halogen, shrink ratio 2:1, white, 150m/roll

€

105.00

w/o VAT

6.4mm

white

105.00
TM-BG-2K64YL

NZH201B 1/4 Heat shrink tube, 6.4mm, zero halogen, shrink ratio 2:1, yellow, 150m/roll

€

105.00

w/o VAT

6.4mm

yellow

105.00
TM-BG-2K32WH

NZH201B 1/8 Heat shrink tube, 3.2mm, zero halogen, shrink ratio 2:1, white, 150m/roll

€

63.00

w/o VAT

3.2mm

white

63
TM-BG-2K32YL

NZH201B 1/8 Heat shrink tube, 3.2mm, zero halogen, shrink ratio 2:1, yellow, 150m/roll

€

63.00

w/o VAT

3.2mm

yellow

63
TM-BG-2K48WH

NZH201B 3/16 Heat shrink tube, 4.8mm, zero halogen, shrink ratio 2:1, white, 150m/roll

€

73.00

w/o VAT

4.8mm

white

73
TM-BG-2K48YL

NZH201B 3/16 Heat shrink tube, 4.8mm, zero halogen, shrink ratio 2:1, yellow, 150m/roll

€

73.00

w/o VAT

4.8mm

yellow

73
TM-BG-2K24WH

NZH201B 3/32 Heat shrink tube, 2.4mm, zero halogen, shrink ratio 2:1, white, 150m/roll

€

50.00

w/o VAT

2.4mm

white

50
TM-BG-2K24YL

NZH201B 3/32 Heat shrink tube, 2.4mm, zero halogen, shrink ratio 2:1, yellow, 150m/roll

€

50.00

w/o VAT

2.4mm

yellow

50
| | |
| --- | --- |
| Flat PVC profile PP+ and PPA is used for printing information inserts in transparent cable markers and for marking terminal blocks. Easy to install, securely held, resistant to moisture and fading. Profile PPA with a trace of an adhesive for gluing on flat surfaces. The Promark T-1000C printer is programmatically adapted to the profiles of this series. | |
SKU
Summary
Price
Buy
price_hsort
PP+04600SN9

Profile 1.3-1.8mm, 0.25mm², PVC flammability resistance, wite, 250m

€

37.00

w/o VAT

37.00
PP+06300SN9

Profile 1.3-1.8mm, 0.25mm², PVC flammability resistance, wite, 250m

€

60.00

w/o VAT

60.00
PP+09000SN9

Profile 1.3-1.8mm, 0.25mm², PVC flammability resistance, wite, 250m

€

67.00

w/o VAT

67.00
PP+11000SN9

Profile 1.3-1.8mm, 0.25mm², PVC flammability resistance, wite, 250m

€

74.00

w/o VAT

74.00
PP+04600SN4

Profile 1.3-1.8mm, 0.25mm², PVC flammability resistance, wite, 250m

€

37.00

w/o VAT

37.00
PP+06300SN4

Profile 1.3-1.8mm, 0.25mm², PVC flammability resistance, wite, 250m

€

60.00

w/o VAT

60.00
PP+09000SN4

Profile 1.3-1.8mm, 0.25mm², PVC flammability resistance, wite, 250m

€

67.00

w/o VAT

67.00
PPA+09000SN9

Profile 1.3-1.8mm, 0.25mm², PVC flammability resistance, wite, 250m

€

54.00

w/o VAT

54.00
PPA+09000SN4

Profile 1.3-1.8mm, 0.25mm², PVC flammability resistance, wite, 250m

€

54.00

w/o VAT

54.00
PPA+09000DN9

Profile 1.3-1.8mm, 0.25mm², PVC flammability resistance, wite, 250m

€

132.00

w/o VAT

132.00
PPA+09000DN4

Profile 1.3-1.8mm, 0.25mm², PVC flammability resistance, wite, 250m

€

132.00

w/o VAT

132.00
PP+10000SN9

Profile 1.3-1.8mm, 0.25mm², PVC flammability resistance, wite, 250m

€

60.00

w/o VAT

60.00
Specifications:
TP80E
Printing method
Thermal transfer
Resolution
300dpi
Printing speed
Tube: 40pcs/min, 20mm/pcs Label: 40pcs/min, 20mm/pcs
Ink Ribbon
Black: 100m, White: 80m, Red: 80m
Input modes
Alphanumeric, Symbol, Chinese character input
Character size
Label: 1-7 Tube: 1-5
Repeat
1-200
Media cutting method
Automatic half-cutting, Automatic full-cutting
Styles
Bold, Italic, Underline, Shadow, Outline, Superscript, Subscript, Border,  Border with  Shade, Horizontal and Vertical Printing
Tape type
Tube, Heat shrink tube, Label
Keyboard
85 keys standard keyboard
Dimension (L×W×H)
320mm×280mm×100mm
Weight
3.2kg (printer only)
Power supply
AC adapter (Input voltage: AC 100V-240V 50/60Hz)
Display
White back light LCD display; Double column display, 5 lines editing is possible
Memory size
200 Files, 200 paragraph/File (12,000,000 characters maximum)
Operating environment
15℃-35℃
PC interface
USB 2.0 Full-Speed, Professional editing software
Tube
PVC tube Φ0.5-Φ6mm, Heat shrink tube Φ0.5-Φ6mm
Label
Exclusive cassettes (white, yellow, sliver) Widths: 6mm, 9mm,12 mm.Length:16m
TP80E Manual Software_Manual TP80E
Features: – Swap fonts are very nice, which affects the print effect more clearly. – Powerful built-in file storage capacity can store up to 200 different files at a time. – Ability to print text in black, red or white. – Minimum residual pipe print. – High quality and durability when printing on various extraneous materials. Including economical PVC and heat shrink tubing. – Strong and reliable printer and consumables tray.